President Trump Announces Two-Year Budget Deal With Congress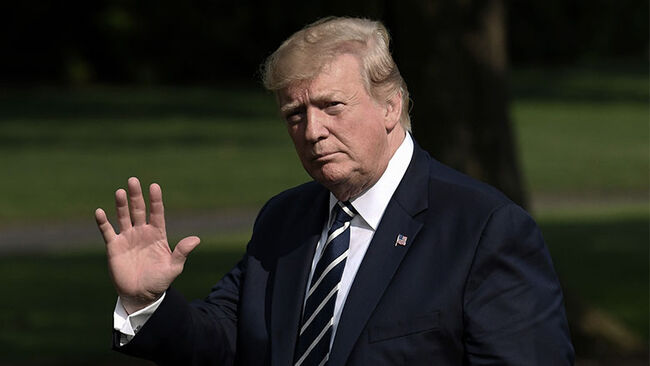 President Donald Trump announced that Congressional leaders have reached an agreement to fund the government for two years, avoiding a potential government shutdown. The deal will increase spending by $320 billion and suspend the debt ceiling until after the 2020 presidential election.
"I am pleased to announce that a deal has been struck with Senate Majority Leader Mitch McConnell, Senate Minority Leader Chuck Schumer, Speaker of the House Nancy Pelosi, and House Minority Leader Kevin McCarthy - on a two-year Budget and Debt Ceiling, with no poison pills," Trump tweeted.
"This was a real compromise in order to give another big victory to our Great Military and Vets," he added in a second tweet.
While not everybody is happy with the trillion-dollar spending deal, Congressional leaders believe the compromise should pass both chambers and be signed by President Trump before Congress heads home for their summer recess.
"The House will now move swiftly to bring the budget caps and debt ceiling agreement legislation to the Floor, so that it can be sent to the President's desk as soon as possible," Pelosi and Schumer said in a joint statement. "With this agreement, we can avoid the damage of sequestration and continue to advance progress for the people."
Photo: Getty Images