Another 93 Women Sue USC Over Gynecologist's Alleged Sexual Misconduct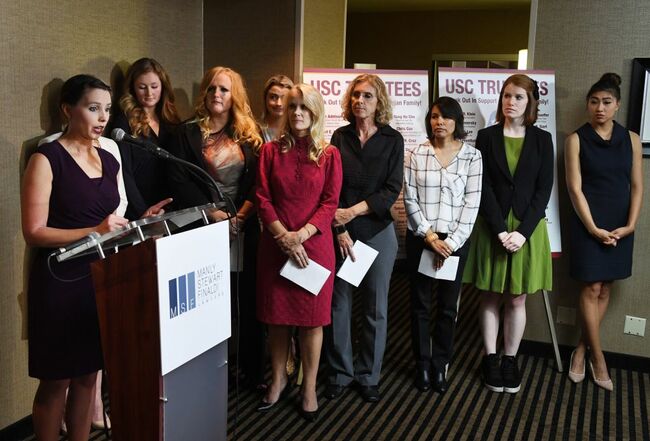 A new round of lawsuits have been filed against the University of Southern California Thursday that claim school officials failed to warn and even covered up the alleged abuse of students by campus gynecologist, Dr. George Tyndall.
"There's evidence in the complaints, and evidence through our own investigation that USC first learned about Dr. Tyndall acting inappropriately and indeed criminally with victims in the 80's," lawyer John Manly told KFI's Corbin Carson.
Another 93 women filed the new lawsuits against the university Thursday, bringing the total number of accusations against Tyndall to around 500 current and former students. Hundreds of women are allegeding the school gynecologist inappropriately touched them during exams and took photographs. Manly says he wants the California attorney general to investigate the university's handling of sexual assault claims against the former campus gynecologist.
"How many women does it take before law enforcement takes action and begins to look at the institution?" Manly asked.
The two lawsuits filed on behalf of the 93 women accuse USC of deliberately concealing Tyndall's abuse for decades.
"He wasn't allowed to abuse this many women over this amount of time without somebody knowing, and either ignoring it, or worse, providing him cover," Manly said. "I think the evidence shows to date and I think it will show that USC had knowledge for years that he was sexually assaulting women and engaging in inappropriate conduct and they concealed it."
USC announced Friday morning that they had reached an agreement "in principle" in a $215 million class action settlement to compensate students who had received women's health services from Dr. Tyndall during his time there.
Tyndall's lawyer says his client has done nothing wrong. The gynecologist retired after nearly three decades at the school and has not been charged with a crime.
Photo: Getty Images